Screen Printing/Parts Marking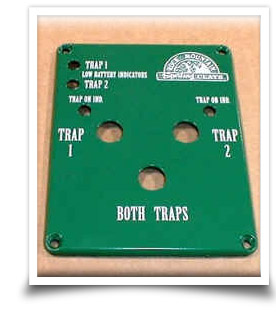 Screen printing or parts marking is a process that adds graphic detail to a large range of shapes and surfaces. AllSpec Finishing's staff will work closely with you to satisfy your requirements and expectations. Whether you need a four-color process label or a highly customized decorative mechanical finished aluminum nameplate, AllSpec Finishing can handle your job. Our label and overlay screen printing services are industry leading.

We can manufacture custom fixtures and screen frames for challenging shapes, sizes and surfaces. AllSpec Finshing provides custom and multiple colors for indoor and outdoor applications to best fit your requirements.
Key Features of Our Screen Printing Process
Design and fabrication of fixtures for applications with challenging shapes and surfaces.
Development of effective low cost solutions for production runs.
Expertise to select the correct ink for each application to provide for adhesion and scratch and wear resistance.
Featured Projects


Choose AllSpec Finishing For All Your Screen Printing Needs
Proven process-control inspections ensure the high level of quality AllSpec Finishing consistently delivers on their screen printing process. Click here to get a free, no obligation online quote from All Spec Finishing.